Not to long ago I went to Anchorage to see a friend who was moving to OK. The apt she had looked out over a creek, park and walking/jogging path. She had an arctic squirrel that lived in her tree keeping court over all of the birds that visited the creek. My friend had quite a few bird feeders in her yard. Every time the ducks came out of the water towards the feeders the squirrel would chase them back into the water...they went back and forth the whole time I was there!
This is one of my favorite pictures that I took that day. If I lived in that apt I would never get anything done!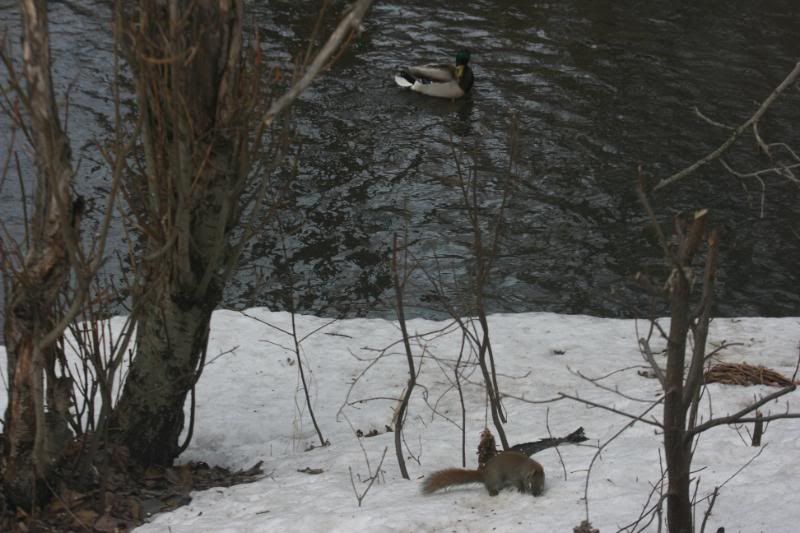 The King from the Burger King commercials creeps me out. Hes what genuine nightmares are made of!

I came across this video tonight and all I can say is... no freeking way this would ever be in my house!
LOL


Current Mood:

amused
Current Mood:

amused
I was icon hunting and I absolutely will not let this pass by without posting it with a very SMUG look! (obviously directed at one person!)
I love you Babycakes!
that I am making this entry..
Current Location:

my lil cabin

Current Mood:

devious

Current Music:

Avril Lavigne

Goofing around and came across an interesting personality test...
Told me I am a

Wooo hooo...
Current Mood:

amused
You're a sexy girl! You are beautiful, and you
love attention from guys, and are very
flirtatous. You might come off as a slut and
bitch to some but I think you have another side
to you that is pleaing for attention, love, and
care. You might be confident on the outside but
don't be afraid to unleash a more sensitive
side. Be better than just the average sex
symbol.
What kind of girl are you? (with pix!)
brought to you by
Quizilla
Borrowed from my friend Kibgirl :)